CellASIC® ONIX Microfluidic Platform
Take Control. Perform Live Cell Imaging the CellASIC® Way.
The CellASIC® ONIX2 Microfluidic System for live cell imaging is easy to use and gives researchers precise environmental control over live cells. By providing dynamic control over gas, temperature, media and more, this all in one system is the perfect addition to your microscope to enhance your imaging capabilities to include dynamic live cell analysis.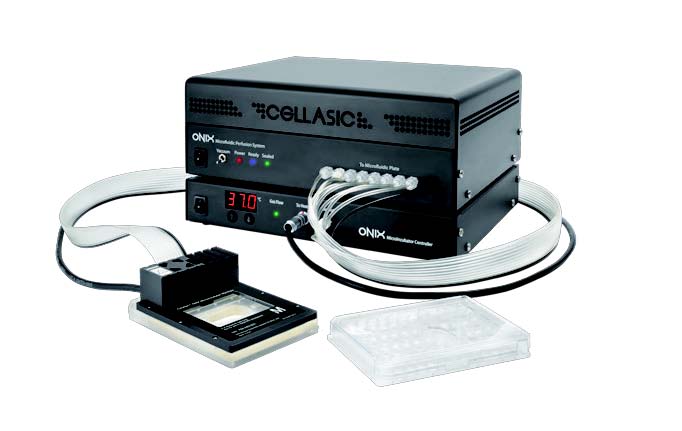 A New Sophisticated Addition for Your Microscope
Is a lack of precise environmental control causing problems with your experiments? Give your microscope some help and elevate your live cell imaging with the CellASIC® ONIX2 Microfluidic System.
Microfluidic Technology for Maximum Control
A smaller cell culture environment is easier to control and change. Using the power of microfluidic technology, The CellASIC® ONIX2 System and plates deliver a level of precision that is impossible to achieve with traditional cell culture.

Faster media changes and faster addition/removal of drugs and other stimulants.

Faster changes to gas conditions, perfect for quickly creating hypoxic environments.

Easy to use software allowing for programmable protocols for hands-free cell culture.


For detailed information about each system,please contact us